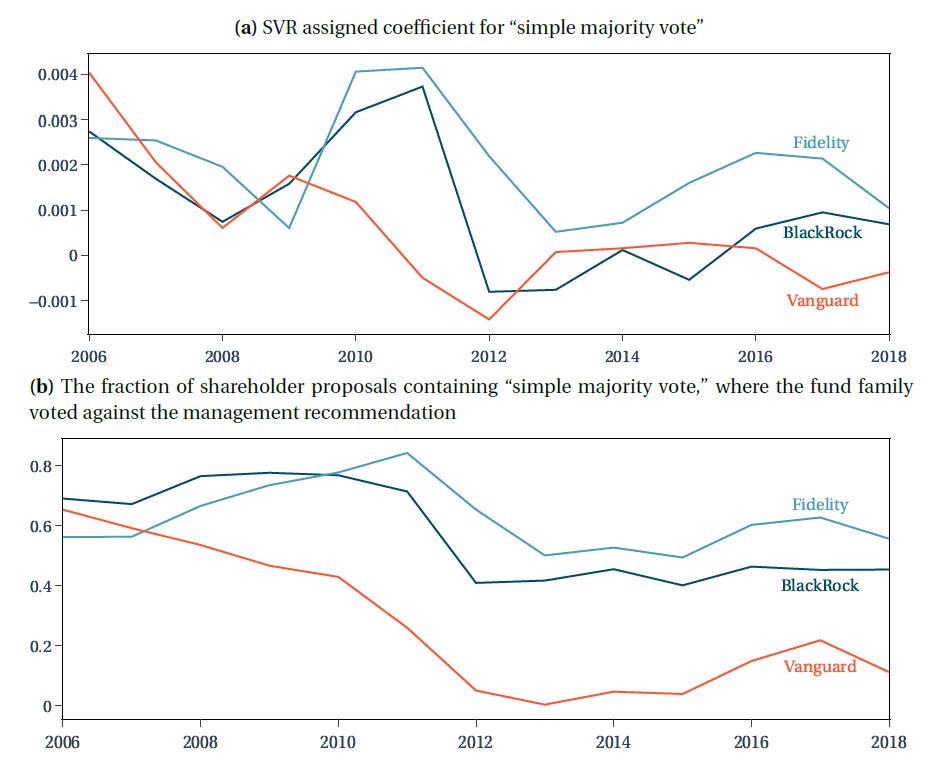 ... but how do you know what these fund families want?
It does seem abstract to know what a fund family wants. However, there are ways it is revealed, such as behind the scenes engagements, voting in shareholder proposals, proxy voting guidelines. I focus on fund family voting in shareholder proposals to measure preferences. To relate voting choices with proposals' textual features (phrases), I use a supervised machine learning model called Support Vector Regression (SVR). SVR essentially assigns a coefficient to each phrase based on how the phrases affect fund families' decision to support activists.
For instance, during 2017-2018, DWS voted "for" in 97% of climate-related proposals, as opposed to 12% by Vanguard. Thus, a machine learning model trained on these proposals will figure out that phrases such as "climate change," "environmental concerns," etc., are important for DWS, compared to Vanguard. Subsequently, an attack which focuses on environmental issues could be considered more aligned with DWS preferences, and will likely get more activist support from DWS.